Raven Base series UAV, which can be customized for industrial applications, offers special solutions with long flight time, autonomous mission and adaptable payload capacity of up to 4kg.

Multipurpose Payload Drone
Raven unmanned aerial vehicle offers up to 45 minutes of uninterrupted flight with a payload of up to 4 kg, camera, load carrying box, parcel etc.
The new Raven Series Unmanned Aerial Vehicles offer permanent and sustainable solutions for your industrial needs thanks to their bodies made of carbon fiber. Its foldable structure provides operational convenience to the user, both in transportation and storage.
Any payload required by the application for which the solution is sought can be carried on the Raven Base base platform. This payload can be a high-resolution DSLR, a high-zoom zoom camera, a thermal imager, sensor box, or payload release-box. The Raven series offers a payload of over 4 kg.
Its high load carrying capacity allows up to 45 minutes of flight with the use of additional batteries.
640×512 Resolution
5.7 x 4.5 cm Dimensions
112 grams
7.5 – 13.5 µm Spectral Band
Uncooled VOx Microbolometer
Digital Zoom Feature
Optional Radiometry Feature
Ideal for UAV Search and Rescue Missions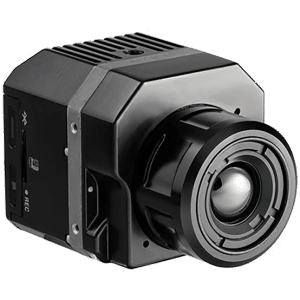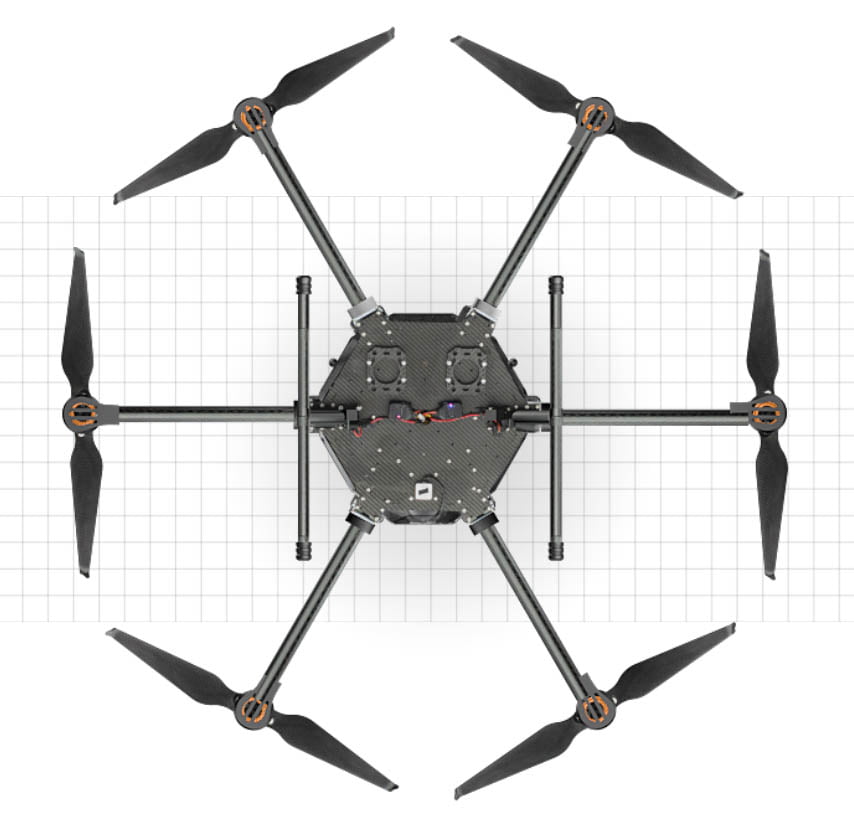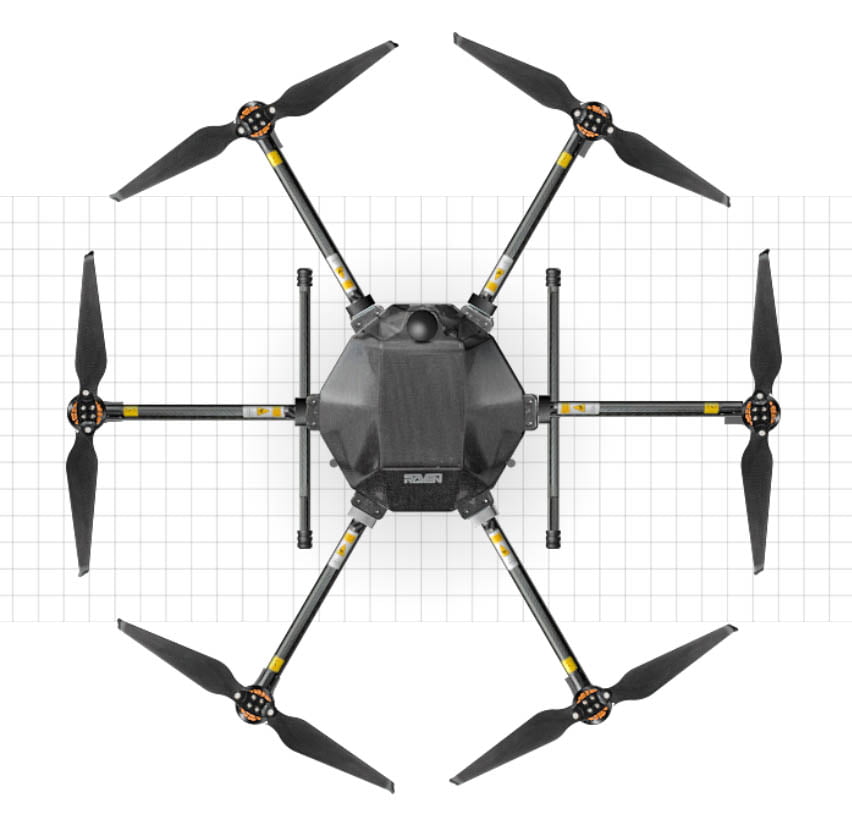 | | |
| --- | --- |
| Dimensions (mm) | 1,160 x 1,160 x 518 |
| Folded Dimensions (mm) | 427 x 655 x 518 |
| Folding Direction | Downwards |
| Wheelbase (mm) | 1,100 |
| Battery | 6S – 10,000 mAh (2 units) |
| Base Weight | 6.5 kg (2 batteries included) |
| Maximum Payload | 4 kg |
| Maximum Flight Duration | 45 minutes |
| Maximum Flying Altitude | 3,200 m |
| Remote Control Range | 10,000 m |
| Propellers | 20 inch, Foldable, Carbon Fiber |